WEBSITE MARKETING
PAY-PER-CLICK MARKETING - PPC

Net Evident offers pay-per-click marketing services that will increase website visitors and show rapid return on investment for your company.
Net Evident is a full service Internet marketing company and online marketing agency.
We will work to bring relevant traffic to your website with custom campaign that will show rapid return on investment ROI for your company. We will track increase in traffic, calculate your return on investment (ROI), and analyze website activity, determining where visitors came from and which keywords were most effective for your business. We will continually improve your website based on these terms to get it to the top of the search engines.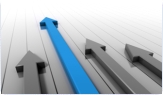 + GENERATE MORE TRAFFIC TO YOUR WEBSITE, WHICH CONVERTS TO MORE SALES...
+ BE FOUND ON MAJOR SEARCH ENGINES SUCH AS GOOLE, YAHOO, BING, ASK.com...
+ BUILT LONG TERM RESULTS FOR YOUR BUSINESS WITH RECOGNITION...