CLIENTS' FEEDBACK
We love to hear from our clients...
"I couldnt be happier with my website. Thank your designer for a job well done. "Danny B.
Marketing Manager
www.dreamcarleasing.com
"I'm getting more business now through my website than through other means. "Van A.
CIO
www.avaycosecuritysystems.com

ABOUT NetEvident DESIGN STUDIO
NetEvident is a website design and website marketing studio based in Los Angeles, CA.
We have become the premier website service provider in Los Angeles area by exceeding the expectation of our clients and employees alike.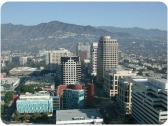 Our website solutions will fit your goals and budget no matter what size or type of business. Our clients feedback is essential in our site design and building process. To ensure quality and satisfaction, we are in constant communication with our clients in order to deliver a high-end product. We will also manage the website we create if you do not have an in-house IT staff.

We understand that each business has its' unique needs. We'll provide the design / marketing services that will meet your goals and budget.

NetEvident provides the following services: