Why NetEvident...
We are a full professional custom website design, website development, and internet search engine marketing service provider based in Glendale, CA.
Our solutions are custom built to suite your needs and budget. Tell us about your project and we will propose a custom solution.
The NE Team..
.

WEBSITE DESIGN

NetEvident provides professional custom website design and maintenance services.

Our clients feedback is essential in our site design and building process.

SEO - MARKETING

Let us optimize your website for search engines and construct a marketing plan customized to your industry that will convert more visitors to customers.

WEBSITE MARKETING

Promote your products and services online, converting potential visitors into customers.

SERVICES & SUPPORT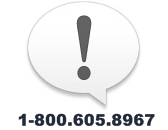 Net Evident offers many custom built solutions for your online business. Our website design services include search engine friendly designs, custom Wordpress design, website redesign for your existing website, online marketing services and website hosting, eCommerce websites, and more. We strive to provide our clients with the best solutions and services to their needs. Contact us for a free consultation today.
Visit our web support pages to find many useful links, website design tools and tips, search engine optimization techniques, and much more. You may also contact us with any questions regarding your next project.